UNIX Shell Scripting training course Leeds, Manchester, Newcastle, Sheffield, Nottingham, Birmingham UK Wide
UNIX Shell Scripting Introduction
This 2 day UNIX Shell Scripting training course gives an introduction to the writing of UNIX Shell scripts using the Korn and Bash shells and to the more advanced features of UNIX including the batch editor sed and the text file processing language awk. The course is aimed at small groups and delivered onsite at your premises allowing us to offer one of the most cost-effective options for UNIX skills training available.
Although based on the Solaris version of UNIX running on a desktop PC, the principles learnt may be applied to all other versions of UNIX including Linux, AIX, HP-UX and SCO.
The training course takes the format of a workshop, with a mix of lecture, working examples and practical exercises. Although the course content may be customised, at least 1 day is normally needed to cover the core elements.
UNIX Shell Scripting Course Cost
This UNIX Shell Scripting training course is charged at £1400.00 plus (between one and six delegates) or £2100.00 plus VAT (between seven and twelve delegates). Full course notes are provided along with sample script files and free software tools for use in accessing a UNIX server. Travel and accommodation charges of £100.00 per day may apply to cover the UNIX training instructor's accommodation and travel costs to anywhere within the UK (for long distances travel time charges may also apply).
UNIX Shell Scripting Pre-requisites
The UNIX Shell Scripting training course is only suitable for those who have a good working knowledge of UNIX or have attended the Introduction to UNIX course.
UNIX Shell Scripting Follow-up
A natural follow-up to this introductory course would be the UNIX Systems Administration course.
UNIX Shell Scripting On-site Requirements
There should be no more than 12 delegates on the course and all delegates should meet the above pre-requisites.
Each delegate should have access to a PC running Microsoft Windows XP/2003 and the PCs have to be on a network.
For the trainer, a whiteboard, flipchart and pens are required and an overhead projector that can link to a laptop would be a great help.
UNIX Shell Scripting Course Content
Introduction

Objectives, Course Schedule, Course Introductions, Pre-requisites, Bibliography, Delegate Responsibilities, Course Summary

Review of UNIX Basics (optional)

Files, Directories and Processes, Displaying Directories - ls, Getting Help - man, Displaying Files - cat, more, Simple Commands, Piping - using | symbol, Redirection - using > symbol, Redirection - using >> symbol, Redirecting Input - using < symbol, Redirecting Errors, Using /dev/null, Foreground Jobs, Background Jobs - &, Stopping Jobs - kill, Special Files - . and .., The Command Prompt - PS1, Creating Aliases, Using Aliases, Command history, Command Line Edit - using Arrow Keys, Command Line Edit - using vi, Customising the Shell, The Home Directory - HOME, The Working Directory - pwd, Changing Directories - cd, Make Directory - mkdir, Remove Directory - rmdir, Interactive Copy - cp -i, Interactive Move - mv -i, Interactive Remove - rm -i, Removing Directories - rm -r, Wild Cards - File Name Generation, Word count - wc, Finding Files - find, Finding Text in Files - grep, sort, cut, uniq, tr, Changing Permissions - chmod

UNIX Shell Programming

Creating Shell Scripts, Testing the Command, Creating the Script File, Adding Execute Permissions, Testing the Script, Running the Script - time, Running the Script - dot, Running the Script - exec, Running the Script - ksh, Debugging the Script, Passing Parameters, The read Command, Using read in Scripts, Choosing the Shell, Tidying The Output, Suppressing Input - stty

UNIX Shell Special Characters and Variables

Quotation Marks, Quoted Strings - ", ', Quoted Strings - ', Escape Character - *, Quoted Strings - `, Using $(...), System Variables - set, Other Special Variables, User Variables, User Variables - unset, Variables in Scripts, Typeset Command, Integer Variables, Special Constructs

UNIX Shell Creating Menus

Conditions - case, Creating a Menu, Iteration - while, until, Holding the Output - sleep, Holding the Output - dummy read, Ending the Script, Ending the Loop, Hidden Option - forking a shell, Trapping Interrupts - trap, More on Interrupts, Highlighting Text - tput, Positioning the Cursor - backtab \b, Korn Shell Menu

UNIX Shell Selection

Conditional Testing, Testing File Attributes, Testing File Permissions, Multiple Tests - Nested ifs, Multiple Tests - elsif, The NOT Condition, Multiple Conditions in One Test, Testing Strings, Using Square Brackets, Avoiding Null Input, Testing Numbers, More on case, Displaying Variables, Placing Spaces, Testing Commands

UNIX Shell Iteration, Looping

Computations - let, Iteration - while, until, Infinite Loop, Iteration - for, More than 9 Parameters - shift

UNIX Shell Sub-scripts and Functions

Local and Global Variables, Sub-scripts, Export Command, Exit Status, Aliases, Functions, Useful Functions, Return Status, Manipulating Functions, Functions in Scripts

UNIX Shell Advanced Commands

Debugging - set, Setting - set, Merging Files - join, Merging Files - paste, basename and dirname, Job Control - jobs, Regular Expressions, Global Regular Expression Printer - grep, Expression grep - egrep, Fast grep - fgrep, Computations - expr, Computations – bc, eval Command, Argument Processing, getopts Command, Using Arrays

UNIX Shell Advanced Edit – vi & sed

vi - Mapping Key Combinations, Mapping Control Keys, Using Abbreviations, Editing Many Files, Regular Expressions, Global Insert, Here document, Batch Stream Editor - sed, sed delete, -d, sed print, -p, sed suppress, -n, sed quit, -q, sed file, -f, sed Multiple Input, sed, Find and Replace, sed Example

UNIX Shell Text File Processing - awk

The awk Programming Tool, Pattern Matching, Regular Expressions, Comparison Patterns, Compound Patterns, Range Patterns, Special Patterns, Built-in Functions, Troubleshooting awk Scripts, Passing Parameters, Using Contains, printf Function, Computations, Functions, substr, length, Action Statements, Control Flow Statements, Arrays, Arrays with for Loops, awk Examples
---
Other UNIX Training Courses
Introduction to UNIX - three days
Introduction to UNIX Shell Scripts - two days
LINUX Systems Administration - three days
SOLARIS Systems Administration Part I - three days
UNIX Shell Scripting Training Course Other Locations:
We have mobile trainers that can visit your company in any of the following places. These are specialist, versatile educators used to delivering flexible learning programmes in a closed course environment.
West Yorkshire: Leeds, Bradford, Halifax, Huddersfield, Wakefield, Bingley, Pontefract, Castleford, Dewsbury, Keighley
South Yorkshire: Sheffield, Doncaster, Barnsley, Rotherham
North Yorkshire: Skipton, York, Harrogate, Wetherby, Selby, Whitby, Scarborough, Middlesbrough
Lancashire: Manchester, Preston, Blackburn, Accrington, Burnley, Oldham, Bolton, Wigan, Liverpool, Lancaster, Stockport, Southport, St. Helens, Rochdale, Bramhall, Didsbury, Altrincham
Derbyshire: Derby, Chesterfield, Dronfield, Long Eaton
Nottinghamshire: Nottingham, Ilkeston, Mansfield, Sutton in Ashfield, Worksop, Newark on Trent, Beeston
Lincolnshire: Lincoln, Gainsborough, Boston, Sleaford, Market Rasen, Grantham, Grimsby, Scunthorpe, Cleethorpes, Skegness
Leicestershire: Leicester, Loughborough, Hinckley, Melton Mowbray, Coalville, Lutterworth
Warwickshire: Warwick, Birmingham, Coventry, Nuneaton, Rugby, Solihull, Redditch, Stratford-upon-Avon, Sutton Coldfield, Wolverhampton, Dudley, Stourbridge
Cheshire: Chester, Stockport, Birkenhead, Wallasey, Runcorn, Macclesfield, Crewe, Warrington, Nantwich, Winsford, Wilmslow
Staffordshire: Stafford, Stoke-on-Trent, Wolverhampton, Walsall, Cannock, Lichfield, Tamworth
Northamptonshire: Northampton, Peterborough, Corby, Kettering, Wellingborough, Daventry
To book a training course simply call 0844 493 3699, or email training@foursquareinnovations.co.uk
Back to top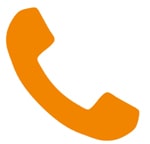 0844 493 3699

email us