training courses sitemap
0844 493 3699
info@foursquaretraining.co.uk
FourSquare Innovations Ltd
Please note that we are presently closed between the dates of 31/07 and 23/08. We will be available to take new bookings on our return.
Delivering a Superior Learning Experience
Training Site Map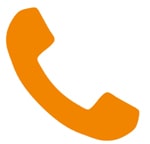 0844 493 3699


email us
Aberdeen | Birmingham | Bristol | Edinburgh | Exeter | Glasgow | Hinckley | Leeds | London | Manchester | Milton Keynes | Newcastle | Reading | Swindon
Public Training Courses by Location
If you are unable to find the course you are looking for please enquire and we will endeavour to help you find a public training event that meets your needs. Private courses for small groups and room hire are also available at these fully-equipped training centres.
Aberdeen training centres
Birmingham training centres
Bournemouth training centres
Bristol training centres
Edinburgh training centres
Exeter training centres
Glasgow training centres
Leeds training centres
Public Training Courses by Location
Hinckley training centres
London training centres
Manchester training centres
Milton Keynes training centres
Reading training centres
Swindon training centres