PowerShell 3.0 Training Courses Edinburgh, Glasgow, London, Manchester, Birmingham UK wide
Windows PowerShell 3.0 Training Course Objectives
This three day training course provides delegates with the knowledge and skills needed to utilise Windows PowerShell for administering and automating Windows based servers including MS Sharepoint Server.
The Windows PowerShell 3.0 training course is a three-day instructor-led event which will be delivered onsite at your premises.
PowerShell 3.0 Prerequisites: The training course is intended for IT professionals who are already experienced in general Windows Server and Windows Client administration, including Active Directory (AD) administration and SharePoint. No previous experience with Windows PowerShell, or any scripting language, is assumed.
Three Day Windows PowerShell 3.0 Training Course Cost: This event is charged at £2100.00 plus VAT and is available at this price for anywhere between one and six delegates. This includes your courseware pack and course manual. There is also a charge of £100.00 per day to cover the instructor's accommodation and travel costs to anywhere within the UK (for long distances travel time charges may also apply). If you have additional delegates you can add them for £50.00 plus VAT per person per day up to a maximum of 10 in total.
Classroom in a Box: If you don't have a training environment, Classroom in a Box is available whereby the trainer will bring with them a server, client PCs and an overhead projector. All you need to provide is a power supply. There is a one-off charge of £500.00 plus VAT for Classroom in a Box to cover the costs of preparation of the SharePoint Server training environment, transportation and setup.
This PowerShell 3.0 training course starts at just £700.00 per day or starting from £116.67 per delegate per day for six delegates making it one of the best price plans available for a cost-effective PowerShell training event delivered at your workplace.
Please note that for tailored PowerShell 3.0 training courses, we can only provide you with a quote for training and courseware once we have evaluated your requirements.
Windows PowerShell 3.0 Training Course Topics
Module 1: Fundamentals of Using Windows PowerShell v2/3
Lessons

Windows PowerShell Technology Background and Overview
Windows PowerShell as an Interactive Command-Line Shell
Windows PowerShell Pipeline




Lab: Using Windows PowerShell as an Interactive Command-Line Shell

Searching for text files.
Browsing the registry.
Discovering additional commands and viewing help.
Adding commands to your session.
Output formatting output.




Lab: Using the Windows PowerShell Pipeline

Stopping/ restarting a Windows service.
Exploring objects returned by PowerShell commands.
Processing PowerShell output.




Module 2: Understanding and Using the Formatting System in Windows PowerShell
Lessons

Understanding the Formatting System
Using the Formatting System




Lab: Using the Formatting Subsystem

Displaying calculated properties
Displaying a limited number of columns
Displaying all properties and values of objects
Viewing objects with HTML
Limiting the number of properties displayed
Displaying objects using different formatting
Displaying objects as a sorted list




Module 3: Core Windows PowerShell Cmdlets
Lessons

Core Cmdlets for Everyday Use
Comparison Operators, Pipeline Filtering, and Object Enumeration
Advanced Pipeline Techniques




Lab: Using the Core Cmdlets

Sorting/ selecting objects
Retrieving objects and saving to file
Comparing objects with XML
Saving objects to a CSV (comma separated) file
Measuring a collection of objects




Lab: Filtering and Enumerating Objects in the Pipeline

Comparing numbers (integer objects)
Comparing string objects
Retrieving processes from a computer
Retrieving services from a computer
Iterating through a object lists




Lab: Using Pipeline Parameter Binding

Using advanced pipeline features
Working with multiple computers
Stopping a list of processes
Binding properties to parameters




Module 4: Windows Management Instrumentation (WMI)
Lessons

Windows Management Instrumentation Overview
Using Windows Management Instrumentation




Lab: Using WMI in Windows PowerShell

Building a computer inventory
Discovering WMI classes and namespaces
Generating a logical disk report for all computers
Listing local users and groups




Module 5: Automating Active Directory (AD) Administration / SharePoint
Lessons

Active Directory Automation Overview
Managing Users and Groups
Managing Computers and Other Directory Objects




Lab: Managing Users and Groups

Retrieving a filtered list of users from Active Directory
Resetting user passwords and address information
Disabling users belonging to a specific group




Lab: Managing Computers and Other Directory Objects

Listing all computers running a specific operating system according to Active Directory information
Creating a report showing all Windows Server 2008 R2 servers
Managing fine-grain password policies in Active Directory
Identifying Organisational Units that are unprotected against accidental deletion




Module 6: Windows PowerShell Scripts
Lessons

Script Security
Basic Scripts
Parameterised Scripts




Lab: Writing Windows PowerShell Scripts

Executing scripts
Using positional script parameters
Using named script parameters




Module 7: Background Jobs and Remote Administration
Lessons

Working with Background Jobs
Using Windows PowerShell 'Remoting'




Lab: Working with Background Jobs

Using background jobs with WMI
Using background jobs for local computers
Receiving results from a completed job
Removing a completed job
Waiting for a background job to finish
Stopping a background job before completion
Working with job properties




Lab: Using Windows PowerShell 'Remoting'

Interactive remoting
Fan-out remoting
Fan-out remoting using background jobs
Saving information from background jobs




Module 8: Advanced Windows PowerShell Tips and Tricks
Lessons

Using Profiles
Re-Using Scripts and Functions
Writing Comment-Based Help




Lab: Advanced PowerShell Tips and Tricks

Writing a profile script
Creating a script module
Adding help information to functions




Module 9: Automating Windows Server 2008 R2 Administration
Lessons

Windows Server 2008 R2 Modules Overview
Server Manager Cmdlets Overview
Group Policy Cmdlets Overview
Troubleshooting Pack Overview
Best Practices Analyser Cmdlets Overview
IIS (Internet Information Server) Cmdlets Overview




Lab: Using the Server Manager Cmdlets

Listing all currently installed features
Comparing objects
Installing new server features
Exporting current configuration to XML




Lab : Using the Group Policy Cmdlets

Listing all the Group Policy Objects in the domain
Creating a text-based report
Creating an HTML report
Backing-up all Group Policy Objects




Lab: Using the Troubleshooting Pack Cmdlets

Importing the Troubleshooting Pack module
Solving an end-user problem interactively
Solving a problem using answer files




Lab: Using Best Practice Analyser Cmdlets

Importing the Best Practice module
Viewing existing models
Running a Best Practices scan




Lab: Using the IIS Cmdlets

Importing the IIS module
Creating new websites
Backing up IIS
Modifying website bindings
Using the IIS PSDrive
Restoring an IIS Configuration




Module 10: Reviewing and Re-using Windows PowerShell Scripts
Lessons

Example Script Overview
Understanding Scripts




Module 11: Writing Your Own Windows PowerShell Scripts
Lessons

Variables, Arrays, Escaping, and More Operators
What is Scope?
Scripting Constructs
Error Trapping and Handling
Debugging Techniques
Modularisation




Lab: Using Variables and Arrays

Creating variables and interacting with them
Understanding arrays and hashtables
Using single and double-quoted strings and the backtick
Using Arrays and array lists
Using 'Contains', 'like', and 'equals' operators




Lab: Using Scripting Constructs

Processing and validating input
Working with For, While, ForEach, and Switch
Harnessing the power of the one-liner




Lab: Error Trapping and Handling

Retrieving error information
Handling errors
Integrating error handling




Lab: Debugging a Script

Debugging with the Windows PowerShell console
Debugging with the Windows PowerShell ISE




Lab : Modularisation

Generating an inventory audit report
Back to top
Windows PowerShell Training Course Other Locations:
We have mobile trainers that can visit your company in any of the following places. These are specialist, versatile educators used to delivering flexible learning programmes in a closed course environment.
West Yorkshire: Leeds, Bradford, Halifax, Huddersfield, Wakefield, Bingley, Pontefract, Castleford, Dewsbury, Keighley
South Yorkshire: Sheffield, Doncaster, Barnsley, Rotherham
North Yorkshire: Skipton, York, Harrogate, Wetherby, Selby, Whitby, Scarborough, Middlesbrough
Lancashire: Manchester, Preston, Blackburn, Accrington, Burnley, Oldham, Bolton, Wigan, Liverpool, Lancaster, Stockport, Southport, St. Helens, Rochdale, Bramhall, Didsbury, Altrincham
Derbyshire: Derby, Chesterfield, Dronfield, Long Eaton
Nottinghamshire: Nottingham, Ilkeston, Mansfield, Sutton in Ashfield, Worksop, Newark on Trent, Beeston
Lincolnshire: Lincoln, Gainsborough, Boston, Sleaford, Market Rasen, Grantham, Grimsby, Scunthorpe, Cleethorpes, Skegness
Leicestershire: Leicester, Loughborough, Hinckley, Melton Mowbray, Coalville, Lutterworth
Warwickshire: Warwick, Birmingham, Coventry, Nuneaton, Rugby, Solihull, Redditch, Stratford-upon-Avon, Sutton Coldfield, Wolverhampton, Dudley, Stourbridge
Cheshire: Chester, Stockport, Birkenhead, Wallasey, Runcorn, Macclesfield, Crewe, Warrington, Nantwich, Winsford, Wilmslow
Staffordshire: Stafford, Stoke-on-Trent, Wolverhampton, Walsall, Cannock, Lichfield, Tamworth
Northamptonshire: Northampton, Peterborough, Corby, Kettering, Wellingborough, Daventry
Bedfordshire: Bedford, Luton, Dunstable, Leighton Buzzard, Biggleswade, Sandy
Cambridgeshire: Cambridge, Wisbech, Ely, March, Whittlesey, Chatteris, Linton
Essex: Chelmsford, Basildon, Romford, Southend, Colchester, Harlow, Brentwood, West Ham
Herefordshire: Hereford, Ross-on-Wye, Leominster, Ledbury, Bromyard, Kington
Norfolk: Norwich, Great Yarmouth, King's Lynn, Dereham, Cromer, Hunstanton
Suffolk: Ipswich, Bury St. Edmunds, Lowestoft, Felixstowe, Sudbury, Haverhill, Bungay
Back to top
To book a training course simply call 0844 493 3699, or email training@foursquareinnovations.co.uk
Microsoft Training Course FAQs
Q: Do you cater for groups of trainees?
A: Yes, we can cater for groups and training can either take place on your premises or at a training suite in a city of your choice.
Q: Why do you offer bespoke/tailored training courses rather than off-the-shelf training courses?
A: While we do provide off-the-shelf training courses, we also think it is important to offer you the opportunity to focus on the specific skills you want to learn. Many IT training companies take a one-size fits all approach to software training and book you in as part of a group on a pre-diarised day to learn a generic syllabus. Our approach to training is to allow you to specify areas of the software that you want to concentrate upon, and then tailor your training course accordingly. This gives us the flexibility to respond to your specific business needs. This also allows us to train you on the exact version of the software that you use in the workplace.
Q: What information do you need from me when I book a training course?
A: We need to know what version of the software you want training upon, your level of competency (e.g. basic, intermediate or advanced) and information about any specific requirements you have.
Back to top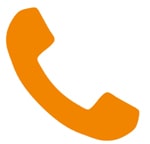 0844 493 3699

email us