VBA for Excel Training Courses York, Sheffield, Newcastle, Nottingham, Derby, Leeds, Bradford, Manchester, Chesterfield, Lincoln, Birmingham, Leicester, Coventry, Northampton and throughout mainland UK
Topics | Testimonials | Locations
Our VBA for Excel courses are intended for those who are already proficient at working with Excel, and we can run beginners, intermediate, or advanced events as closed courses at your premises. Public courses are also available.
Microsoft Excel VBA versions available for training courses include: MS Office 2013, MS Office 2010, MS Office 2007, MS Office 2003, MS Office XP, MS Office 2000.
Our Microsoft Excel trainers deliver Excel VBA training in York, Sheffield, Newcastle, Nottingham, Derby, Leeds, Bradford, Manchester, Chesterfield, Lincoln, Birmingham, Leicester, Coventry, Northampton and throughout mainland UK.
VBA for Excel Training Overview
FourSquare Innovations' Excel training courses specialise in delivering small to medium-sized group training events tailored to your particular business needs including formal instructor-led classroom training, on-the-job training, workshops, training consultancy and floorwalking to support newly trained staff. If you are looking for a public training course at a training centre see here.
For longer requirements, Microsoft training rollouts and training projects, please enquire.
Public Office VBA Courses
If you don't have a suitable place for us to deliver your training onsite we can also offer a range of public Microsoft Office VBA training courses at venues including London, Birmingham, Leeds, Manchester, Reading, Milton Keynes and at many other locations around the UK. - read more.
Excel VBA Introduction Training Course Topics
This one day course introduces proficient users of Microsoft Excel to the fundamentals of Visual Basic programming for Applications (VBA), the macro language of Excel, providing the techniques needed for automating and enhancing Excel spreadsheets with VBA programming. The course can be combined with the Intermediate VBA for Excel and the Advanced VBA for Excel course for a two-day to three-day training programme.
Introducing the VBA Editor
Understanding Windows and Panes in the VBA Editor
Navigating VBA Editor Menus
Editor Modules
Working with the Project Explorer
Recording, Running & Editing Macros
Recording Macros in Excel
Running Macros in Excel (Shortcut Keys, Menu, Toolbar)
Editing Macros in Excel
VBA for Excel Programming Essentials
Understanding the syntax of VBA
Using Variables in Visual Basic
Commenting your work
Introducing Objects
Introducing Properties
Introducing Methods
VBA Dialog Boxes
Using the Msgbox
Using the Inputbox
Controlling Flow with Conditional Statements
Decision Making: If...Then clauses and Select Case
Loops and recurrance: For...Next and Do ...Loop
producing VBA Forms for Excel
Creating User Forms
Using Form controls
Debugging and Error Handling in VBA for Excel
Debugging (understanding errors, using the debugging tools, the watch window, the immediate window)
Error handling and trapping errors
Excel VBA Course Levels: delegates for this course should be already proficient in the use of Microsoft Excel to either a high intermediate or advanced level.
Selection of other MS Excel training course outlines
- introductory topics for working with Excel spreadsheets
- advanced formatting/editing in Excel
- workbook features
- organising workbooks
- lists and databases
- advanced charts
- what if conditional analysis
- sharing and getting data
- one or two day introduction to programming with VBA
Back to top
---
Excel Training Testimonials
Very informative, easy to follow. Trainer was clear with his explanations
S Nottingham, Denney O'Hara (Microsoft Excel training Leeds)
Excellent day!
L McLachlan, Grange School (Excel training Rochdale)
Brilliant Training, went at the right speed [and] was made relevant to work
Kathryn Strong, Tennants Distribution (Excel training Manchester)
Fantastic course, not too much information overload. Explained simple. Exactly what I needed. Many thanks.
K Stobbs, Depuy Spine - A Jonson and Jonson Company (Introductory Excel training Leeds)
The course was excellent. [..] It was a good combination of explanations and hands-on practicing. It showed me how VBA can make our work more efficient and helped me understand an existing model written in VBA. We generated example code to refer back to in the future and also got some helpful tips for VBA books. Many thanks!
S Beulke, Defra (Excel training York)
---
Onsite Course Locations by County:
VBA for Excel Training West Yorkshire: Leeds, Bradford, Halifax, Huddersfield, Wakefield, Bingley, Pontefract, Castleford, Dewsbury, Keighley
VBA for Excel Training South Yorkshire: Sheffield, Doncaster, Barnsley, Rotherham
VBA for Excel Training North Yorkshire: Skipton, York, Harrogate, Wetherby, Selby, Whitby, Scarborough, Middlesbrough
VBA for Excel Training Lancashire: Manchester, Preston, Blackburn, Accrington, Burnley, Oldham, Bolton, Wigan, Liverpool, Lancaster, Stockport, Southport, St. Helens, Rochdale, Bramhall, Didsbury, Altrincham
VBA for Excel Training Nottinghamshire: Nottingham, Ilkeston, Mansfield, Sutton in Ashfield, Worksop, Hucknall, Beeston
VBA for Excel Training Lincolnshire: Lincoln, Gainsborough, Boston, Sleaford, Market Rasen, Grantham, Grimsby, Scunthorpe, Cleethorpes, Skegness
VBA for Excel Training Leicestershire: Leicester, Loughborough, Hinckley, Melton Mowbray, Coalville, Lutterworth
VBA for Excel Training Warwickshire: Warwick, Birmingham, Coventry, Nuneaton, Rugby, Solihull, Redditch, Stratford-upon-Avon, Sutton Coldfield, Wolverhampton, Dudley, Stourbridge
VBA for Excel Training Cheshire: Chester, Stockport, Birkenhead, Wallasey, Runcorn, Macclesfield, Crewe, Warrington, Nantwich, Winsford, Wilmslow
VBA for Excel Training Staffordshire: Stafford, Stoke-on-Trent, Wolverhampton, Walsall, Cannock, Lichfield, Tamworth
VBA for Excel Training Northamptonshire: Northampton, Peterborough, Corby, Kettering, Wellingborough, Daventry
VBA for Excel Training Northumberland and Tyneside: Newcastle, Sunderland, Redcar, Gateshead, Whitley Bay, Chester le Street, Consett, Ponteland
Let us know what computing skills you are interested in and what level of technical training is required and we can even tailor our software training packages to fit your specific business needs.
Cost-effective Microsoft Excel training courses for small groups
For small group teaching of up to ten people we offer a cost-effective model available for training events aimed at charities, small to medium-sized businesses and larger organisations alike.
The first person is charged at the standard one-to-one day rate which for most courses is £300.00 plus VAT, the second person at £75.00 plus VAT and everyone one there after at £50.00 plus VAT for up to ten people in total. This means that we can now offer a day's training for a group of five people for only £525.00 plus VAT. (small surcharges may apply for printing of teaching materials and additional travel.)
Please note that this applies only to one day courses where students are being taught together on client premises, on the same version of the software, and where all students are at similar competency levels.
Travel supplements may apply
To book a training course simply call 0844 493 3699, or email training@foursquareinnovations.co.uk
Microsoft Excel VBA Training Course FAQs
Q: Do you cater for groups of trainees?
A: Yes, we can cater for groups and training can either take place on your premises or at a training suite in a city of your choice.
Q: Why do you offer bespoke/tailored training courses rather than off-the-shelf training courses?
A: While we do provide off-the-shelf training courses, we also think it is important to offer you the opportunity to focus on the specific skills you want to learn. Many IT training companies take a one-size fits all approach to software training and book you in as part of a group on a pre-diarised day to learn a generic syllabus. Our approach to training is to allow you to specify areas of the software that you want to concentrate upon, and then tailor your training course accordingly. This gives us the flexibility to respond to your specific business needs. This also allows us to train you on the exact version of the software that you use in the workplace.
Q: What information do you need from me when I book a training course?
A: We need to know what version of the software you want training upon, your level of competency (e.g. intermediate or advanced) and information about any specific requirements you have.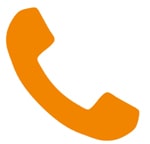 0844 493 3699

email us
-- Customers
-- Link to us

-- Sitemap
---
Price Guide
One day public courses cost from £280.00 plus VAT
Group day rates for private courses at your workplace
1 delegate: £300 plus VAT
2 delegates: £375 plus VAT
3 delegates: £425 plus VAT
4 delegates: £475 plus VAT
5 delegates: £525 plus VAT
6 delegates: £575 plus VAT
7 delegates: £625 plus VAT
8 delegates: £675 plus VAT
9 delegates: £725 plus VAT
10 delegates: £775 plus VAT

- trainer travel costs may apply -
- prices based on one-day's training -
- PC hire not included -