Dreamweaver Training Liverpool, Manchester, Birmingham, Leeds, Northampton, Coventry, York, Sheffield, Bradford, Nottingham and throughout mainland UK.
Topics | Testimonials | Course List | Locations
This Dreamweaver training course provides you with all you need to get started creating web sites using Adobe's industry standard web designing software. You will learn how to work with Dreamweaver to design, produce and publish attractive and functional websites working with both the frontend interface and with HTML and CSS code. The course is delivered as a closed event onsite at your premises and is available for anywhere between one and ten delegates.
These courses are available to match your requirements on all versions of Dreamweaver, and can be tailored to suit beginners, intermediate and advanced users. The duration of the course can be between one and three days depending upon the extent of your requirements.
For longer requirements, training rollouts and training projects, please enquire. If you would prefer to attend an Adobe Dreamweaver public training course, we can also offer places on courses run in Leeds, Manchester and London.
---
Public Adobe training
Public Adobe Courses Birmingham, Leeds and Manchester
Public Adobe Courses London
---
Dreamweaver Training Objectives:
To introduce key features of Adobe's DreamWeaver software to delegates wishing to construct web sites using the Software. The course assumes a basic knowledge of the Internet and its concepts.
Dreamweaver Training Topics
Module 1: Introduction to Dreamweaver

Understanding Static Web Pages
Navigating Menus and Views
Working with the Property Inspector
Navigating the Application Toolbar
Navigating the Document Toolbar
Working with the Insert Function
Customising Your Workspace



Module 2: Page Layout Using Div Tags in Dreamweaver

What are Div Elements?
Structuring a Web Page with Div Elements
Div Element Attributes and Properties
Applying CSS Styles to Div Elements
Using Rulers, Grids and Guides for Layouts
Understanding Layering and Layer Positioning



Module 3: Creating Web Sites in Dreamweaver

Defining Your Web Site
Planning and Implementing Web Site Structure
File Names and Naming Conventions
Root Folders, Subfolders and File Management



Module 4: Web Site Architecture in Dreamweaver

Working with Site Libraries
Working with Site Library Items
Working with Site Templates
Editing Your Templates
Creating Editable and Repeating Regions



Module 5: Working with Images in Dreamweaver

Inserting Images (naming, attributes, sizing)
Working with HTML Image Maps
Applying Hyperlinked Hot Spots to Image Maps



Module 6: Integrated Dreamweaver and Photoshop (Round Trip)

Image Optimisation for the Web
Image File Formats (.jpg. .gif e.t.c.)
Considerations for saving images
Producing Basic Animation



Module :7 Creating Hyperlinks in Dreamweaver

Creating Hyperlinks
Hyperlink Properties
Differences between Relative and Absolute Hyperlinks
Creating Hyperlinked Hotspots
Adding Linked Images



Module 8: Working with Text in Dreamweaver

Adding and Editing Paragraph and Heading Text
Adding and Editing Headline and Body Text
Producing HTML Lists (ordered and unordered)
Working with HTML Tables and Table Data



Module 9: Working with Forms in Dreamweaver

Creating a New Form
Adding Rows and Columns
Adding Interactive Form Field Functionality (text, radio buttons, check boxes, submit buttons, lists and Select menus)
Form Focus
Validating User Input and Setting Rules



Module 10: Working with Multimedia in Dreamweaver

Adding Flash Animations
Viewing Flash
Adding Sound Files
Using QuickTime
Working with Video and Audio Skins for Play Properties and Options
Editing Skins
Working with Multimedia Properties



Module 11: Spry Panels in Dreamweaver

Producing Tabbed Spry Pages
Producing Accordian Spry Pages
Producing Collapsible Spry Pages
Producing Menu Bar Spry Pages
Setting Spry Behaviours



Module 12: Working with CSS Styles in Dreamweaver

Creating New CSS Stylesheets
Creating New CSS Styles
Understanding CSS Concepts
Setting CSS Rules
Appending CSS Styles
Working with and applying Class Selectors



Module 13: Working with Structured HTML Tables in Dreamweaver

Producing Structured Tables
Setting Table Properties
Creating Your Table Layout
Different uses for Tables



Module 14: Publishing Your Web Site

Uploading the Web Site from Dreamweaver
Updating Your Web Site
Troubleshooting Your Web Site
Monitoring Web Site Performance



Back to top
Dreamweaver Training Topics: (Day Two - Suggested Extended Topics)
Building and formatting Tables
Creating and applying Library items
Inserting and Manipulating Layers
Building, saving and using Dreamweaver Templates
Maintaining Framed pages
Understanding Frames and their Issues
Selecting Frame Palette layouts
Setting Frame Properties
Hyperlinking and Frames
Creating and using Library items
Building Forms on Web pages
Form Controls
Form handling issues
Jump Menus
Inserting Navigation bars
Inserting Fireworks Graphics
Inserting Flash Animations
Dreamweaver Training Topics: (Day Three - Suggested Extended Topics)
META Tags and Head Content In-depth
Further Cascading Style Sheets in Dreamweaver
Style types
Amending HTML Style attributes
Creating and applying style classes
Linking to external style sheets
*Using Spry Layout elements
*Applying Spry effects to Pages
*Applying Spry Accordion, tabs and Menus
*Spry XML Data Elements
*Connecting to Spry XML Data Sets
*Listing Spry data in repeating tables
Using Layers with Behaviours
Inserting behaviours for objects
Behaviour Events
Behaviour Types
Customising Dreamweaver
Site management
Uploading Site Files and Folders to the web server
Back to top
---
Adobe Creative Suite & DTP Training Testimonials
Clearly delivered, easy to understand and remember. Covered all required elements. Enjoyable training session.
M Waters, Selby college (Adobe Dreamweaver advanced training Selby)
Very Enjoyable! Lovely tutor and very interesting course
A Hemingway, Wakefield City Council (Abode Acrobat training Wakefield West Yorkshire)
Excellent
Lisa Bhardwaj (PhotoShop training Blaby Leicestershire)
A fantastic tutor, made the whole experience very enjoyable.
R Sharma-Slessor, Depuy Spine (a Jonson & Jonson Company) (Adobe Photoshop and Indesign Training Leeds West Yorkshire)
Very informative course with lots of helpful advice and good practice.
M Hamilton, Canon Slade School (Dreamweaver CS4 Training workshop Bolton Lancashire)
Really enjoyable and worthwhile.
L Maycock, Trutex Ltd (QuarkXpress Beginners Training Clitheroe Lancashire)
A comprehensive course, no need for improvements.
A Alvey, South Yorkshire Passenger Transport Executive (Advanced Illustrator Training Sheffield, South Yorkshire)
[The trainer] has been great to work with. I really enjoyed the training.
K. Clarke, HSBC (Indesign training Birmingham)
Very first time I have used Captivate and it was a great start.
A. Kaczmarczyk, Learn Direct (Adobe Captivate training Sheffield)
I'd just like to say a big thank you to you on behalf of all the attendees. We thoroughly enjoyed the training.
A Hall, Royal Liverpool University Hospital (Adobe Captivate training Liverpool)
The training was great and the trainer was marvellous.
S. Hart, Chester Grosvenor Hotel (Adobe InDesign training Chester)
---
Back to top
Other Desktop Publishing & Adobe Training Courses
-- Adobe Illustrator Beginners
-- Adobe Photoshop Intermediate
-- SLR Digital Photography with Photoshop
-- Adobe Dreamweaver Beginners/Advanced
-- Adobe Muse
-- Adobe Acrobat Intermediate/Advanced
-- Creative Cloud Master Class
Onsite Course Locations by County:
Dreamweaver Training West Yorkshire: Leeds, Bradford, Halifax, Huddersfield, Wakefield, Bingley, Pontefract, Castleford, Dewsbury, Keighley
Dreamweaver Training South Yorkshire: Sheffield, Doncaster, Barnsley, Rotherham
Dreamweaver Training North Yorkshire: Skipton, York, Harrogate, Wetherby, Selby, Whitby, Scarborough, Middlesbrough
Dreamweaver Training Lancashire: Manchester, Preston, Blackburn, Accrington, Burnley, Oldham, Bolton, Wigan, Liverpool, Lancaster, Stockport, Southport, St. Helens, Rochdale, Bramhall, Didsbury, Altrincham
Dreamweaver Training Derbyshire: Derby, Chesterfield, Dronfield, Long Eaton
Dreamweaver Training Nottinghamshire: Nottingham, Ilkeston, Mansfield, Sutton in Ashfield, Worksop, Newark on Trent, Beeston
Dreamweaver Training Lincolnshire: Lincoln, Gainsborough, Boston, Sleaford, Market Rasen, Grantham, Grimsby, Scunthorpe, Cleethorpes, Skegness
Dreamweaver Training Leicestershire: Leicester, Loughborough, Hinckley, Melton Mowbray, Coalville, Lutterworth
Dreamweaver Training Warwickshire: Warwick, Birmingham, Coventry, Nuneaton, Rugby, Solihull, Redditch, Stratford-upon-Avon, Sutton Coldfield, Wolverhampton, Dudley, Stourbridge
Dreamweaver Training Cheshire: Chester, Stockport, Birkenhead, Wallasey, Runcorn, Macclesfield, Crewe, Warrington, Nantwich, Winsford, Wilmslow
Dreamweaver Training Staffordshire: Stafford, Stoke-on-Trent, Wolverhampton, Walsall, Cannock, Lichfield, Tamworth
Dreamweaver Training Northamptonshire: Northampton, Peterborough, Corby, Kettering, Wellingborough, Daventry
Dreamweaver Training Bedfordshire: Bedford, Luton, Dunstable, Leighton Buzzard, Biggleswade, Sandy
Dreamweaver Training Cambridgeshire: Cambridge, Wisbech, Ely, March, Whittlesey, Chatteris, Linton
Dreamweaver Training Essex: Chelmsford, Basildon, Romford, Southend, Colchester, Harlow, Brentwood, West Ham
Dreamweaver Training Herefordshire: Hereford, Ross-on-Wye, Leominster, Ledbury, Bromyard, Kington
Dreamweaver Training Norfolk: Norwich, Great Yarmouth, King's Lynn, Dereham, Cromer, Hunstanton
Dreamweaver Training Suffolk: Ipswich, Bury St. Edmunds, Lowestoft, Felixstowe, Sudbury, Haverhill, Bungay
Let us know what computing skills you are interested in and what level of technical training is required and we can even tailor our software training packages to fit your specific business needs. One-to-one onsite training packages are available for only £350 (plus VAT) per day.
Cost-effective small group teaching
For small group teaching of up to ten people we offer a cost-effective model available for training events aimed at charities, small to medium-sized businesses and larger organisations alike.
The first person is charged at the standard one-to-one day rate which for most courses is £300.00 plus VAT, the second person at £75.00 plus VAT and everyone one there after at £50.00 plus VAT for up to ten people in total. This means that we can now offer a day's training for a group of five people for only £525.00 plus VAT. (small surcharges may apply for printing of teaching materials and additional travel.)
Please note that this applies only to one day courses where students are being taught together on client premises, on the same version of the software, and where all students are at similar competency levels.
Travel supplements may apply
To book a training course simply call 0844 493 3699, or email training@foursquareinnovations.co.uk
Dreamweaver Training Course FAQs
Q: Do you cater for groups of trainees?
A: Yes, we can cater for groups and training can either take place on your premises or at a training suite in a city of your choice.
Q: Why do you offer bespoke/tailored training courses rather than off-the-shelf training courses?
A: While we do provide off-the-shelf training courses, we also think it is important to offer you the opportunity to focus on the specific skills you want to learn. Many IT training companies take a one-size fits all approach to software training and book you in as part of a group on a pre-diarised day to learn a generic syllabus. Our approach to training is to allow you to specify areas of the software that you want to concentrate upon, and then tailor your training course accordingly. This gives us the flexibility to respond to your specific business needs. This also allows us to train you on the exact version of the software that you use in the workplace.
Q: What information do you need from me when I book a training course?
A: We need to know what version of the software you want training upon, your level of competency (e.g. basic, intermediate or advanced) and information about any specific requirements you have.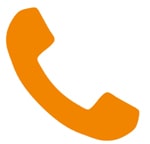 0844 493 3699

email us
-- Testimonials
Sitemap
---
Price Guidelines
Public courses from £350.00 plus VAT

Group day rates for private courses at your workplace
1 delegate: £300 plus VAT
2 delegates: £375 plus VAT
3 delegates: £425 plus VAT
4 delegates: £475 plus VAT
5 delegates: £525 plus VAT
6 delegates: £575 plus VAT
7 delegates: £625 plus VAT
8 delegates: £675 plus VAT
9 delegates: £725 plus VAT
10 delegates: £775 plus VAT

- trainer travel costs may apply -
- prices based on one-day's training -
- PC hire not included -