Creative Cloud Training Leicester, Leeds, Bradford, Sheffield, Birmingham, Chesterfield, York, Nottingham, Lincoln, Manchester and throughout mainland UK.
Creative Cloud Master Class - 5 days
Topics | Testimonials | Course List | Locations
This five day Creative Cloud training course combines the different parts of the Adobe Creative Cloud suite and has been designed for those looking to get the best out of print documents. All of the courses assume delegates have little or no knowledge of one or more parts of Creative Cloud and the content has been designed to give you a jumpstart into the world of digital print design.
The training course starts with Photoshop (day 1 and 2) and Illustrator (day 3) and shows you how to produce rich, powerful photographs, line art and logos. These images will then be used and incorporated into the InDesign component of the course (days 4 and 5) to show how the design and print process works with the different software to finally produce a print ready spread or layout.
We have Adobe trainers who deliver Creative Cloud training in Leicester, Leeds, Bradford, Sheffield, Birmingham, Chesterfield, York, Nottingham, Lincoln, Manchester and throughout mainland UK.
---
Public Adobe training
Public Adobe Courses Birmingham, Leeds and Manchester
Public Adobe Courses London
---
Adobe Photoshop – Days 1-2
The Creative Cloud Master Class training course starts with two days of working with Adobe Photoshop and shows you how to work with photographs from scratch. A variety of different areas are shown but this course focuses on how to enhance, repair and also produce images for publications. These images will be saved and then used in the InDesign component to maintain a steady design professional workflow.
Module 1 Photographs

Acquiring Photographs
Importing Photography
Photography Copyright Basics
Image Banks



Module 2 Photoshop Overview

Photoshop's Interface, Canvas, Panels, Tools
Navigation in Photoshop
Changing Photoshop Preferences for Canvas
Mini Bridge
What is a Photoshop File or a .PSD
Pixel V Vector Software
Resolution, Image Size, File Size, Image Dimensions
Image File Formats, .PSD. JPEG, PNG, PDF



Module 3 Photoshop Selections

Lasso and Marquee Tools
Magic Wand and Quick Select
Selection Modification
Increase, Decrease, Feather Selections
Selection Modification
Refine Edge Box
Working with Refine Edge Box for Selection Fine Tuning
Saving and loading Selections



Module 4 Photoshop Masks

Create a Quick Mask
Add or Remove from Mask
Using Masks Effectively



Module 5 Working with Layers

Creating, Editing Layers
Moving, Rotating and Aligning Layers
Linked Layers
Adjustment Layers
Layer Properties, locking, viewing
Export a Layered Image
Flatten and Merge Layers



Module 6 Text and Vector Shape Layers
Character and Paragraph Formats
Warp Text Effects
Understand Vector Shapes
Create, Edit, Customise Vector Shapes
Apply and Adjust Stroke and Fills to Vectors
Module 7 Colour
Working with Colour Panels
CMYK, RGB, HSB, Lab and Web Modes
Working with Colour Spectrum
Understanding Process and Spot Colour
Using Colour Correctly
Converting Colour Mode
Module 8 Gradients
Creating Gradients
Editing Gradients with Gradient Editor
Using Basic Gradients to remove Local Colour Cast
Module 9 Image Correction
Colour Balance
Working Hue and Saturation
Colour Replacement
Understanding Levels
Module 10 Image Retouching
Healing Brush to smooth and repair blemishes
Clone Stamp Tool to remove unsightly items
Removing Items using Content Aware and Content Fill Tools
Content Aware Scale
Working with Brush and Colours
Sampling and Selecting Colour
Accurate Colour Matching
Module 11 Using Brushes
Creating and Editing a Brush
Colouring and Painting with Brushes
Colour Fill and Shading
Module 12 Photoshop and Design
Work with Filter Gallery to produce Stunning Front Cover Artwork
Use the FX Filters to add Drama and Atmosphere to Images
Create Black and White Backgrounds with Colour Splash
Combine Multiple Images for Panoramics
Combine Mulitiple Images for Stunning Montages
Work with Text and Text Warp for Logo Creation
Module 13 Print
Preparing Images for Print
Correct File Choice for Image Output
Using Save for Web and Devices
*Roundtrip – sharing image files with InDesign and Illustrator
*Roundtrip – working with Clipping Paths created by Photoshop in InDesign
Adobe Illustrator – Day 3
The Illustrator component of the course works with vector art and artwork illustrations and provides the ability to use colour and shading for high impact custom design. During this day you will find out how to complete designs using stunning headlines, logos and artwork for high impact visual design.
Module 1 Illustrator Overview

Creating New Documents
Working with Artboards
Artboard Setup
Creating and Editing Workspace
Using Illustrator Panels



Module 2 Illustrator Shapes

Polygons, Spirals, Stars, Ellipses
Lines, Arcs, Grids
Resizing, Rotating, Repeating Shapes
Working with Width Tool
Add Arrow Heads to Lines



Module 3 Illustrator Shape Manipulation

Increasing or Decreasing Stoke Width
Changing Stroke Size
Applying Pattern and Texture Fills
Working with Shading



Module 4 Colour

Colour to Fill and Stroke
Creating Swatch Groups
Editing, Saving, Reopening Swatch Groups and Libraries



Module 5 Painting and Shading

Gradient Feather Tool
Gradient Tool
Using the Brush Tool



Module 6 Text and Text Outlines

Create Text
Format, Edit and Colour Text
Create Outlines
Cut Text Outlines into Different Pieces using Knife and Scissors Tools (give multiple colours to one character or position an image inside text)
Reshape Outline Text



Module 7 Pen Basics

Create Basic Paths using Pen
Add and Remove Points on Paths
Create Point to Point or Freehand Curved Paths
Erase Paths



Module 8 Illustrator and Design

Create and Design a High Impact Logo
Create and Design an Outlined Heading
Prepare a Piece of Vector Art for Publication



Module 9 Export and Print

Export as JPEG, PNG
Print to .PDF Print for Bureau



Adobe InDesign – Days 4-5
The InDesign component of the course takes two days to complete and shows how to create various documents for print from posters through to book layout. It usually runs after the Photoshop and Illustrator sections as the retouched and edited images are incorporated as part of the design workflow.

The course gives plenty of time to work and practise on various spreads and layouts and you will design flyers, stationery, covers and so forth then on the final day incorporate all artwork and photography to create a large working professional brochure.
Module 1 InDesign Overview

New/ Open / Documents
Document Setup (Bleed, Slug, Columns)
Tool Box
Window Menu / Panels
Customise Panels and Workspaces
Navigating InDesign
Working with Frames
Editing and Manipulating Frames



Module 2 Text Frames and Manipulation

Creating and Formatting Text Frames
Resizing, Rotating and Editing Text Frames
Text Frame Options
Text Frame Column Setup
Text Frame Setup
Text and Grid Setup for accurate Text positioning



Module 3 Tabs and Tab Settings

Working with the Tab Palette
The Four Tab Characters
Positioning Tab Characters
Working with Leaders



Module 4 Layout and Positioning

Guides, Grids, Baselines
Alignment and Distribution
Rulers and Ruler Guides
Working with Smart Guides
Guides, Grids and Baselines
Alignment and Distribution
Rulers and Ruler Guides



Module 5 Typography

Placing Text
Creating Outlined Text
Understanding Type Requirements
Aligning Type to Baselines
Working with Baseline Grid /Options
Adjusting Text for working with Grids
Leading, Kerning and Tracking
InDesign Style Sheets
Long Text Frame Flows



Module 6 InDesign and Colour Handling

Working with RGB /CMYK
Creating Spot Colours
Using Pantone Colour Books
Applying Colour to Stoke / Fill



Module 7 Working with Swatch Panel

Saving, Editing, Adding Swatches



Module 8 Combining Type and Image

Understanding Type and Images Positioning
Arrange Options



Module 9 Images and Text Wrapping

Creating Various Text Wraps
Wrap Frame, Content, Above and Below
Setting the Text Inset
Using Clipping Paths for Custom Wrapping
Best Design Practise for Wrapping



Module 10 Custom Image Wrapping

Clipping Masks in InDesign
Clipping Paths in InDesign
Editing Masks and Paths
Removing Backgrounds in InDesign
Working with Clipping Paths created in Photoshop



Module 11 QPR Codes

Create a QPR Code
QPR Code Custom Style
QPR Codes Output



Module 12 Printing

Working with Preview
Export Print to .PDF
Compress and Optimise Images
Packaging Documents for Print
Export to different File Formats



Back to top
---
Adobe Creative Cloud & DTP Training Testimonials
Very Enjoyable! Lovely tutor and very interesting course
A Hemingway, Wakefield City Council (Abode Acrobat training Wakefield West Yorkshire)
Excellent
Lisa Bhardwaj (PhotoShop training Blaby Leicestershire)
A fantastic tutor, made the whole experience very enjoyable.
R Sharma-Slessor, Depuy Spine (a Jonson & Jonson Company) (Adobe Photoshop and Indesign Training Leeds West Yorkshire)
Very informative course with lots of helpful advice and good practice.
M Hamilton, Canon Slade School (Dreamweaver CS4 Training workshop Bolton Lancashire)
Really enjoyable and worthwhile.
L Maycock, Trutex Ltd (QuarkXpress Beginners Training Clitheroe Lancashire)
Greta was an exceptional trainer. I found her manner warm, easy going professional and interested. Her skills with the Adobe Cloud were vast, her knowledge of Cascading Style Sheets, Convert to Paths, and Clipping Handles exceptional. She will always be somebody who shall forever remain in our hearts.
D. Cook, CML2 Ltd (Adobe Creative Cloud Master Class and Quark Xpress Beginners training Ipswich, Suffolk)
A comprehensive course, no need for improvements.
A Alvey, South Yorkshire Passenger Transport Executive (Advanced Illustrator Training Sheffield, South Yorkshire)
[The trainer] has been great to work with. I really enjoyed the training.
K. Clarke, HSBC (Indesign training Birmingham)
Very first time I have used Captivate and it was a great start.
A. Kaczmarczyk, Learn Direct (Adobe Captivate training Sheffield)
I'd just like to say a big thank you to you on behalf of all the attendees. We thoroughly enjoyed the training.
A Hall, Royal Liverpool University Hospital (Adobe Captivate training Liverpool)
The training was great and the trainer was marvellous.
S. Hart, Chester Grosvenor Hotel (Adobe InDesign training Chester)
---
Other Desktop Publishing & Adobe Training Courses
-- Adobe Illustrator Beginners
-- Adobe Photoshop Intermediate
-- SLR Digital Photography with Photoshop
-- Adobe Dreamweaver Beginners/Advanced
-- Adobe Muse
-- Adobe Acrobat Intermediate/Advanced
-- Creative Cloud Master Class
Onsite Course Locations by County:
Creative Cloud Training West Yorkshire: Leeds, Bradford, Halifax, Huddersfield, Wakefield, Bingley, Pontefract, Castleford, Dewsbury, Keighley
Creative Cloud Training South Yorkshire: Sheffield, Doncaster, Barnsley, Rotherham
Creative Cloud Training North Yorkshire: Skipton, York, Harrogate, Wetherby, Selby, Whitby, Scarborough, Middlesbrough
Creative Cloud Training Lancashire: Manchester, Preston, Blackburn, Accrington, Burnley, Oldham, Bolton, Wigan, Liverpool, Lancaster, Stockport, Southport, St. Helens, Rochdale, Bramhall, Didsbury, Altrincham
Creative Cloud Training Derbyshire: Derby, Chesterfield, Dronfield, Long Eaton
Creative Cloud Training Nottinghamshire: Nottingham, Ilkeston, Mansfield, Sutton in Ashfield, Worksop, Newark on Trent, Beeston
Creative Cloud Training Lincolnshire: Lincoln, Gainsborough, Boston, Sleaford, Market Rasen, Grantham, Grimsby, Scunthorpe, Cleethorpes, Skegness
Creative Cloud Training Leicestershire: Leicester, Loughborough, Hinckley, Melton Mowbray, Coalville, Lutterworth
Creative Cloud Training Warwickshire: Warwick, Birmingham, Coventry, Nuneaton, Rugby, Solihull, Redditch, Stratford-upon-Avon, Sutton Coldfield, Wolverhampton, Dudley, Stourbridge
Creative Cloud Training Cheshire: Chester, Stockport, Birkenhead, Wallasey, Runcorn, Macclesfield, Crewe, Warrington, Nantwich, Winsford, Wilmslow
Creative Cloud Training Staffordshire: Stafford, Stoke-on-Trent, Wolverhampton, Walsall, Cannock, Lichfield, Tamworth
Creative Cloud Training Northamptonshire: Northampton, Peterborough, Corby, Kettering, Wellingborough, Daventry
Creative Cloud Training Bedfordshire: Bedford, Luton, Dunstable, Leighton Buzzard, Biggleswade, Sandy
Creative Cloud Training Cambridgeshire: Cambridge, Wisbech, Ely, March, Whittlesey, Chatteris, Linton
Creative Cloud Training Essex: Chelmsford, Basildon, Romford, Southend, Colchester, Harlow, Brentwood, West Ham
Creative Cloud Training Herefordshire: Hereford, Ross-on-Wye, Leominster, Ledbury, Bromyard, Kington
Creative Cloud Training Norfolk: Norwich, Great Yarmouth, King's Lynn, Dereham, Cromer, Hunstanton
Creative Cloud Training Suffolk: Ipswich, Bury St. Edmunds, Lowestoft, Felixstowe, Sudbury, Haverhill, Bungay
Cost-effective small group teaching
For small group teaching of up to ten people we offer a cost-effective day rate available for training events aimed at charities, small to medium-sized businesses and larger organisations alike.
The first person is charged at the standard one-to-one day rate which this course is £300.00 plus VAT, the second person at £75.00 plus VAT and everyone one there after at £50.00 plus VAT for up to ten people in total. This means that we can now offer a day's training for a group of five people for only £525.00 plus VAT. (small surcharges may apply for printing of teaching materials and additional travel.)
Please note that this applies only to one day courses where students are being taught together on client premises, on the same version of the software, and where all students are at similar competency levels.
Travel supplements may apply
To book a training course simply call 0844 493 3699, or email training@foursquareinnovations.co.uk
Adobe Captivate Training Course FAQs
Q: Do you cater for groups of trainees?
A: Yes, we can cater for groups and training can either take place on your premises or at a training suite in a city of your choice.
Q: Why do you offer bespoke/tailored training courses rather than off-the-shelf training courses?
A: While we do provide off-the-shelf training courses, we also think it is important to offer you the opportunity to focus on the specific skills you want to learn. Many IT training companies take a one-size fits all approach to software training and book you in as part of a group on a pre-diarised day to learn a generic syllabus. Our approach to training is to allow you to specify areas of the software that you want to concentrate upon, and then tailor your training course accordingly. This gives us the flexibility to respond to your specific business needs. This also allows us to train you on the exact version of the software that you use in the workplace.
Q: What information do you need from me when I book a training course?
A: We need to know what version of the software you want training upon, your level of competency (e.g. basic, intermediate or advanced) and information about any specific requirements you have.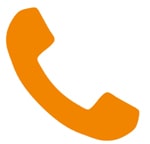 0844 493 3699

email us
-- About Us

-- Customers

-- Request Booking

-- Sitemap
---
Price Guidelines
Public courses from £365.00 plus VAT per day

Group rates for the 5 day Master Class at your workplace
1 student: £1500 plus VAT
2 students: £1850 plus VAT
3 students: £2000 plus VAT
4 students: £2250 plus VAT
5 students: £2500 plus VAT
6 students: £2600 plus VAT
7 students: £2700 plus VAT
8 students: £2800 plus VAT
9 students: £2900 plus VAT
10 students: £3000 plus VAT

- trainer travel costs may apply -
- prices based on one-day's training -
- PC hire not included -