Customers in the following sectors:
Health, fitness, hotels, travel, insurance, web design, internet marketing, landscaping, legal, local authorities
Customers: page 1 -- page 2 -- page 3 -- page 4 -- page 5 -- page 6
---
Customer categories
HEALTH & FITNESS
The NHS Primary Care Trust Calderdale's role is to ensure that local health services meet the needs of the 200,000 people living in the Calderdale area of West Yorkshire providing community services, hospital and emergency care, mental health services and specialist treatments.
Other Primary Care Trust Customers
With its headquarters in Raynham, MA DePuy Spine, Inc. is one of the world's leading designers, manufacturers, and suppliers of orthopaedic devices and supplies, known throughout the medical world for the development, manufacture, and marketing of innovative solutions of a wide range of spinal pathologies.
Nuffield Health is the UK's leading health charity and a private health care provider with not-for-profit independant hospitals across the UK. They provide services to hospitals, fitness clubs and health assessment centres around the country as well as providing clinics, mobile theatres and diagnostic units.
Advanced Supplements provide a range of naturopathic dietry supplements and enzyme treatments to promote the natural health of the body's metabolic processes including Neprinol, Fibrovera and Devacor.
Lansinoh is dedicated to providing real solutions that support and encourage you to nourish your child naturally. Their award winning product range includes Lansinoh Lanolin, Washable Nursing Pads, Disposable Nursing Pads, Milk Storage Bags, Milk Storage Bottles and the new Manual Breast Pump.
The Smith & Nephew Research Centre in York is part of the global Smith & Nephew Group, specialising in developing medical devices that help healthcare professionals treat patients more effectively in fields including orthopaedics, endoscopy and advanced wound management.
One Medical is a developer of health care premises and buildings including GP surgeries, care centres, hospitals and primary care provision centres throughout the north of England including Sheffield, Derby Harrogate, Halifax and more.
Avon Costmetics Ltd is the leading direct seller of beauty product ranges throughout the world with a presence in over 100 countries and over 5 million sales Representatives (Avon Ladies). Avon brands include Avon Colour make-up, ANEW skincare, Skin So Soft personal care and Advance Techniques haircare
HOTELS & TRAVEL
Thomas Cook Airlines are experts in all areas of travel and strive to make your vacation as easy and enjoyable as possible, ensuing that you arrive at your holiday destination in safety, comfort and style.
Garfield Guest House is a small, friendly bed and breakfast (B&B) situated in Edinburgh city centre providing comfortable and affordable accommodation within easy access to some of Edinburgh's best attractions.
Kingdom State Villas specialise in renting luxury Orlando Villas and vacation homes with pools close to Orlando Florida's main tourist attractions including Disney World. They have 150 luxury Orlando Florida villas, ranging from 3 to 7 bedrooms all with pools and furnished to the highest standards.

The Brig O' Doon is a small, eight room guest house and bed and breakfast establishment situated in EH5, not far from the city centre. All guest rooms are ensuite and have been recently refurbished and the prices are very affordable, offering some great Edinburgh budget accommodation in an excellent location.
NYS Corporate are a York based company and specialise in business travel including venue management, travel management and events management solutions and offer a tailored travel experience for the business traveller.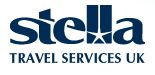 INSURANCE COMPANIES
Denney O'Hara Life and Pensions
Based in Leeds, West Yorkshire, Denney O'Hara Life and Pensions are Independent Financial Advisers and Pension Consultants, established in 1966 and providing pensions, life insurance, savings, mortgage and annuity advice
Based in Leeds, West Yorkshire Jump life insurance provide a range of finanicial products including life insurance, critical illness protection, income protection and mortgage protection.
Britannia Accident Assist provide claims management and accident management services to car dealerships and bodyshops, including the provision of replacement fleet cars and commercial vehicles and claims administration.
INTERNET, WEB DESIGN & INTERNET MARKETING
Fresh Traffic is an Internet Search Engine Marketing & SEO consultancy based in the UK (Leeds and London), USA (Florida) & Canada (Winnipeg). Fresh Traffic utilises powerful Search Engine Optimisation techniques to deliver an Internet Marketing solution which is effective and affordable.
ID Web Solutions
Based in Todmorden, West Yorkshire, ID Web Solutions delivers design and IT solutions to individuals and SMEs, allowing you to increase productivity and market reach.
Module Media specialise in the provision of bespoke content managment systems, web design and web hosting services, as well as multimedia presentations, illustration and brand development.
LANDSCAPE GARDENING AND HORTICULTURE

J.B Landscapes
J.B Landscapes are landscape gardeners based in Leeds, West Yorkshire, providing landscape design and garden design to residential and commerical customers. J.B Landscapes specialise in sustainable and environmentally friendly landscape gardening in Leeds
Royal Botanical Gardens Kew
The Royal Botanical Gardens Kew is a UNESCO World Heritage Site covering 300 acres of South West London with a history dating back over 250 years. Among the many attractions at the Gardens are the tree top walkway, tree house towers, the pagoda and the Palm House.
LAW & LEGAL
Gemserv are London-based goverance and compliance specialists. They advise on, define and implement regulatory structures and governance frameworks, working with the bodies that set standards, establish and promote best practice, and accredit participants.
Independant Police Complaints Commission
The Independant Police Complaints Commission (IPCC) is the organisation with responsibility to ensure that police complaints are handled effectively and sets standards for the ways in which the police service deals with compliants.
Youth Justice Board
The Youth Justice Board for England and Wales is the body responsible for the prevention of offending and reoffending by young people under the age of eighteen, for addressing the causes of offending and also for ensuring the standards of youth custody.
Richardson Law
Richardson Law are Leeds, West Yorkshire firm of solicitors specialising in a wide range of legal services including business law, criminal injury, housing law, debt recovery, immigration and asylum, will and probate and others.
Pryers Solicitors
Established in 2002, Pryers Solicitors LLP are personal injury and clinical negligence specialists based in York North Yorkshire and operate upon a no win no fee basis, working to help claimants with personal injury compensation claims.
Thompsons Solicitors
Thompson's Law are personal injury specialists covering accidents at work, asbestos related diseases, personal injury, road accidents and work related diseases and have over 20 offices across the country.
LOANS AND LENDING
Home Loan Management
Home Loan Management has the management of over 40,000 financial products under its care for its lending partners, from loans through to complex financial products which comprises lending asset management in the region of £50billion.
LOCAL AUTHORITIES & GOVERNMENT
Sheffield City Council spend over £1 billion per year providing a range of public services for the half a million residents of Sheffield, investing in key areas such as housing, learning and skills, care and support, transport and the environment.
Rochdale Metropolitan Borough Council covers the southern Pennine Moors, in the north-east region of the Greater Manchester, and area of about 62 sq miles with a population of around 205,000.
The UK Border Agency is tasked with securing UK borders and managing migration into the United Kingdom. It enforces immigration and customs regulations and handles applications for permission to visit or reside in the UK, and for UK citizenship and asylum seekers.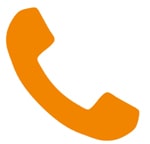 0844 493 3699

email us
-- testimonials --
-- courses site map